If your child is into adventure and climbing, these playroom ideas for adventurous kids will leave them in awe and ready to host their next slumber party.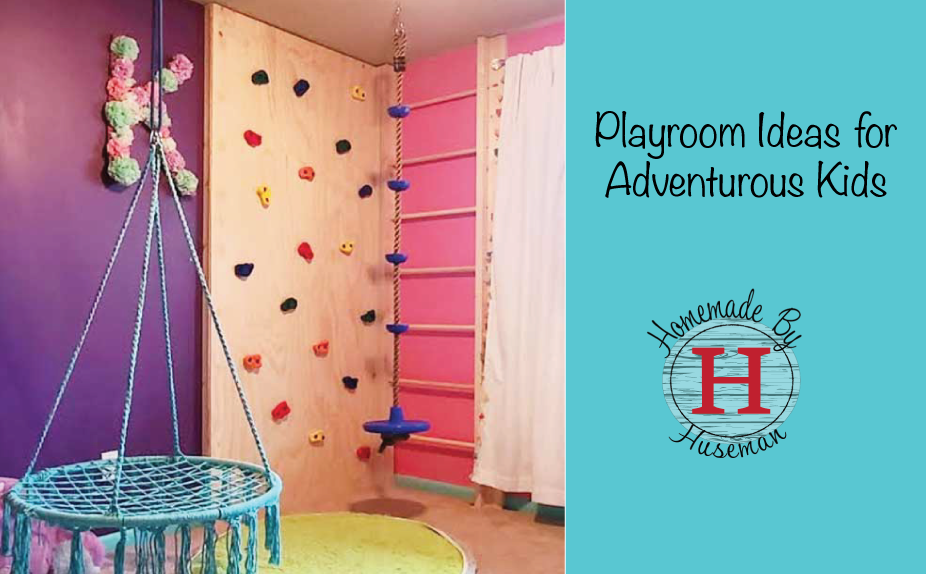 Please note: We highly recommend supervision while your child uses any of these products incase of a fall.
A Rock Wall
You've seen a rock wall at the playground, but in your home? Yes! It's easier than you think. With the help of a Rock Climbing Holds kit from Amazon, plywood and some 2x4s. Your adventurous kid can be scaling the wall in no time at home.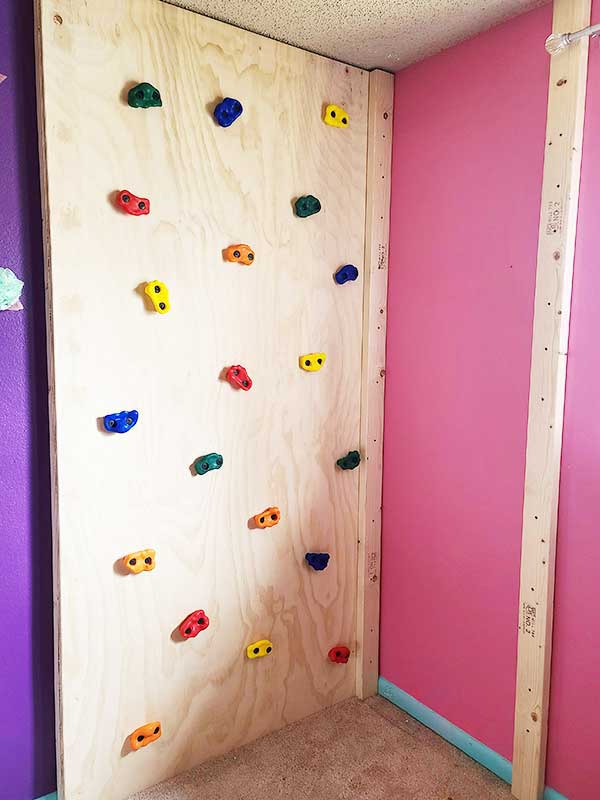 Check out our tutorial for a playroom rock wall »
A Climbing rope
Once your kid reaches the top of the rock wall, they're going to need a fun way down. Enter the rope swing. This Climbing Rope with a Disc Swing includes everything you need for the swing, and we recommend attaching a single point bracket drilled into a ceiling stud for a solid hold.
A Wooden Ladder
This is another perfect addition for a kid who likes to climb, alternatively you could continue it up the ceiling to create monkey bars to go across the room.
Check out our tutorial for home to build a climbing ladder for a playroom »
Hammock Hanging Chair Swing
This hammock swing will be your child's new favorite place to relax, watch a movie or read. It's fun design is perfect for lounging after climbing. Depending on how high you hang it, it's also great for assisting in building the perfect fort.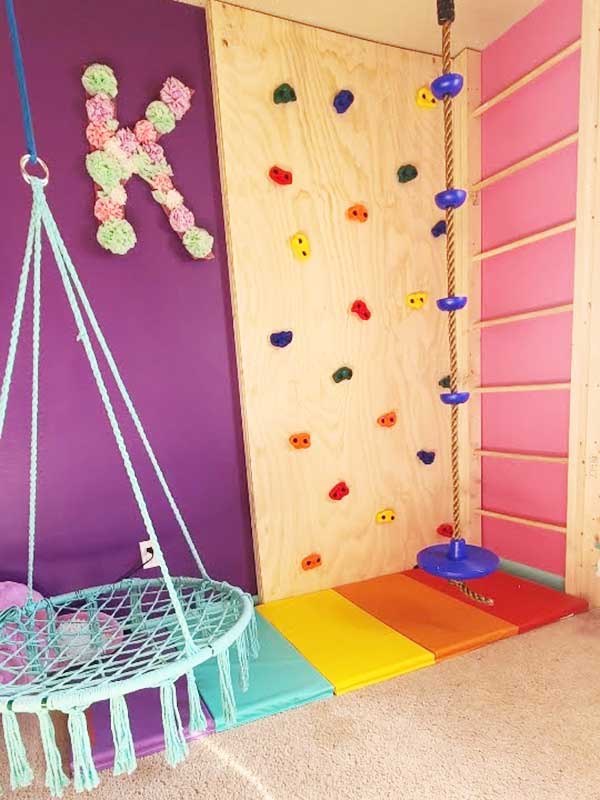 Checkout more of our recent projects
We are sorry that this post was not useful for you!
Let us improve this post!
Tell us how we can improve this post?