Build on Your Lot in Tampa Bay
At Homemade By Huseman, we understand that the perfect home is not just about the structure; it's about the location, the memories you'll create, and the lifestyle you envision. That's why we're thrilled to offer our expertise in building on your own lot in the beautiful Tampa Bay area.
What Does Building on Your Own Lot Mean?
Building on your own lot means you have the freedom to choose where your home will stand. It's the opportunity to turn that dream piece of land into the canvas for your dream home. Whether you've recently acquired land or have an existing property, we're here to bring your vision to life with custom home builds or add an accessory dwelling unit to your property.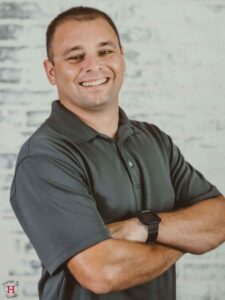 Why Us?
When your build with Homemade by Huseman you get direct access to the company owners who oversee your build from the very start to the very end. We only take on a limited number of homes per year to ensure we can devote the focus and attention needed to ensure your home gets the attention it needs for the entire duration of your home's build.
Even if you are not local to your new home's location, we offer a Buildertrend account to allow you to track your home's progress every step of the way.
Steven Huseman, owner and operator of Homemade By Huseman, has a distinct understanding of the Florida Building Code as well as particular county and city restrictions in municipalities around that Tampa Bay area.
Building in Florida comes with specific regulations, and our in-depth knowledge ensures your home meets or exceeds all Florida Building Code requirements. Your safety and the longevity of your investment are our top priorities.
Navigating permits and approvals can be daunting. With our experience, we streamline the process, ensuring all necessary permits are obtained promptly and efficiently. We also have a deep understanding of what to be prepared for during inspections which reduces the number of inspection fail. Both of these factors work to expedite the build time of your home.
The Benefits of Building on Your Own Lot:
Location, Location, Location: You get to choose where your home will be. Whether it's a waterfront property or nestled in the heart of the city, the power is in your hands.
Personalization: Building on your own lot means a home tailored to your lifestyle. Want a backyard oasis or a rooftop terrace? With us, it's not just possible; it's your reality.
Investment Value: Homes built on your own lot often have higher resale value. It's an investment not just in a property, but in a location that speaks to you.
Engineered Plans: Your Blueprint to Success
At this time, Homemade By Huseman does not offer engineered plans. If you don't have plans yet, don't worry. We can connect you with experienced architects who will turn your ideas into a set of precise, engineered plans.
Realtors & Investors
Realtors: We currently do not have a dedicated Real Estate agent on our staff, but we welcome you to utilize your preferred realtor in the process of the build, though it is not required. If you are a Realtor with clients interested in build-on-your-lot new construction or have clients selling land, we would love to hear from you! Please contact us at (813) 767-1397.
Investors: If you're an investor with land you're looking to build on to sell upon completion we're happy to work with you, please contact us at (813) 767-1397.
Have more questions?
Ready to get started?
Give us a call at (813) 767-1397
or use the form below to contact us via email.