Prep Time: 30-45 mins + an overnight soak
Cook Time: 2 hrs
Yields: 20-25 tacos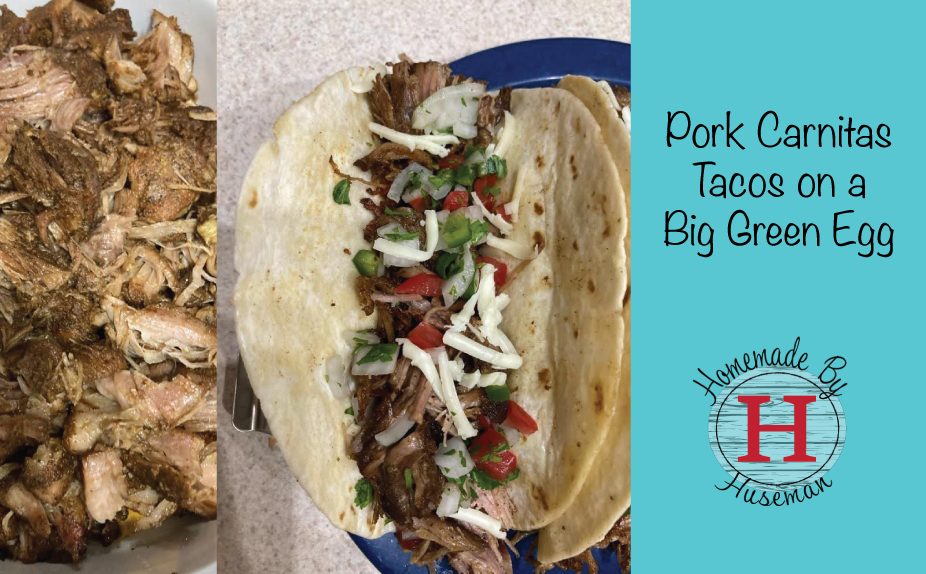 Bring a little Mexican cuisine to your kitchen with these mouth watering pork cartinas tacos. This recipe comes from the best Big Green Egg chef in our family, Grandpa (Dave) Huseman! We never turn down the chance to enjoy a meal hot off the Big Green Egg, and these pork carnita tacos don't ever disappoint.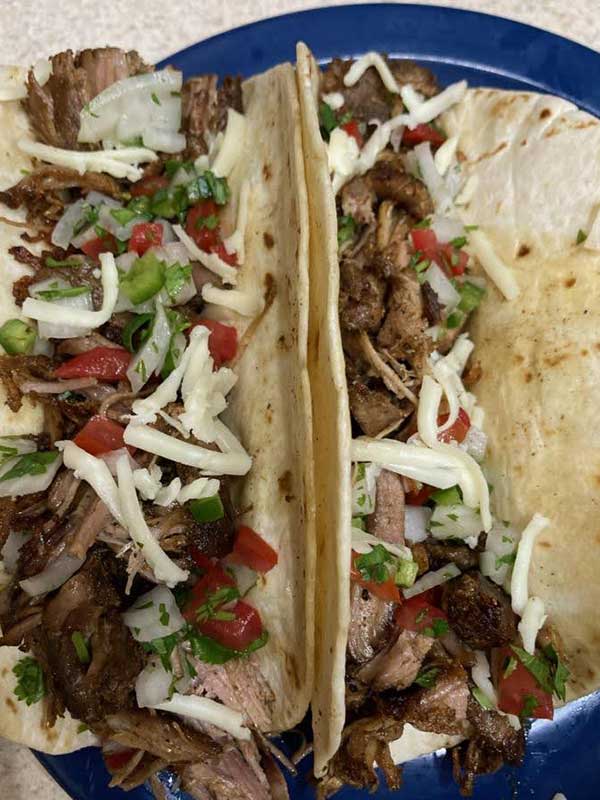 The seasoning blend for the meat is just a few basic ingredients you may already have in your spice cabinet, but it's the perfect mix of zesty and savory. Letting the pork sit overnight with this seasoning rub is key to your pork bursting with flavor.
When paired with your favorite taco toppings, you'll feel like you're sitting in your favorite Mexican restaurant and looking for the chips and salsa. We like to keep our tacos simple and let the pork carnitas do the talking with just Pico De Gallo, Cilantro, and Jack Cheese.
In addition to the Big Green Egg, Dave uses a Black Stone cook top to give the meat the perfect crisp and also quickly heat up the tortillas.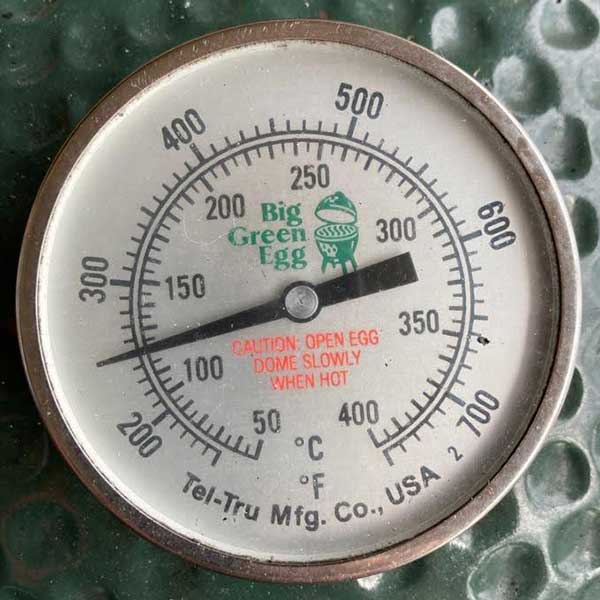 This recipe takes some prep and planning since the pork is best if you can let it sit with the seasoning rub overnight in a cast iron pot, but trust me. It's worth the wait!
Since this recipe makes such a large batch, the cooked pork can also be kept in the refrigerator for a few days (makes great left overs!) or can be put in the freezer in an air tight container.
Recipe for Pork Carnita Tacos on a Big Green Egg
Ingredients:
5-7 lb. pork butt
3 tbsp cumin
3 tbsp chili powder
2 tsp cayenne pepper
3 tbsp garlic powder
1.5 tsp ground cloves
10 bay leaves
3 tsp salt
2-3 cups oil or lard
20-25 Flour or Corn Tortillas
Your choice of taco toppings (we like Pico De Gallo, Cilantro, and Jack Cheese)
Directions
Trim the fat off of the pork but (and keep it!)
Combine the cumin, chili powder, cayenne pepper, garlic powder, and ground cloves
Cut the pork into 2-3 in. chunks and put them into a bowl
Pour some oil over the pork to coat it
Coat each piece with the spice blend and and place in a 5 qt. dutch oven cast iron pot
Let it sit over night
On the next day pour in enough oil or lard to cover the pork
Heat your Big Green Egg to 250 degrees with 2-3 chunks of your preferred wood
Smoke the meat on the Big Green Egg uncovered in the cast iron pot for 1.5 hrs.
Cover and cook until 200-205 internal and falling apart
Remove the meat from the Big Green Eggs and shred it
Heat your Black Stone (or griddle cook top) on high
With a small amount of the oil you cooked the meat in, do a quick crisping of the meat and then set the meat aside
Put a small amount of oil on cook top and heat the tortillas
Prepare the tacos with your favorite toppings and enjoy!
Did you use this recipe for pork carnitas tacos on a Big Green Egg? Share your meal on social with #HomemadeByHuseman.
Check out more of our recipes:
We are sorry that this post was not useful for you!
Let us improve this post!
Tell us how we can improve this post?