This list of must have tools is not for your average homeowner, but rather the homeowner that's ready to tackle those DIY projects and turn their house into a home. These are the must have tools for DIY that are not only useful but make the job easier. Some of them come with a higher price tag, but we promise if your projects fit the need for these tools, they are the best tools to have.
We have a motto "work smarter, not harder" and many of these must have tools to help us get there. If you believe time is money, then you'll know why working smarter with quality tools is worth it.
Top 12 Must Have Tools for DIY
Mobile Mitre Saw with a Stand
A mitre saw is an absolute must for trim projects and was a huge help when we built our chevron wall. It allows for precise angled or straight cuts. After buying a compound mitre saw, we invested in the Ridgid Mobile Stand. The convenience of rolling it around the garage and the ease of folding it up to store it has been amazing. It's also easy to transport to job sites to make cuts at offsite locations a breeze.
The mitre saw is one of the best tools to have for clean cuts and consistent cuts and the stand is ideal for fast setups, material stops, and it's universal mounting brackets allow us to attach different types of miter saws depending on the projects.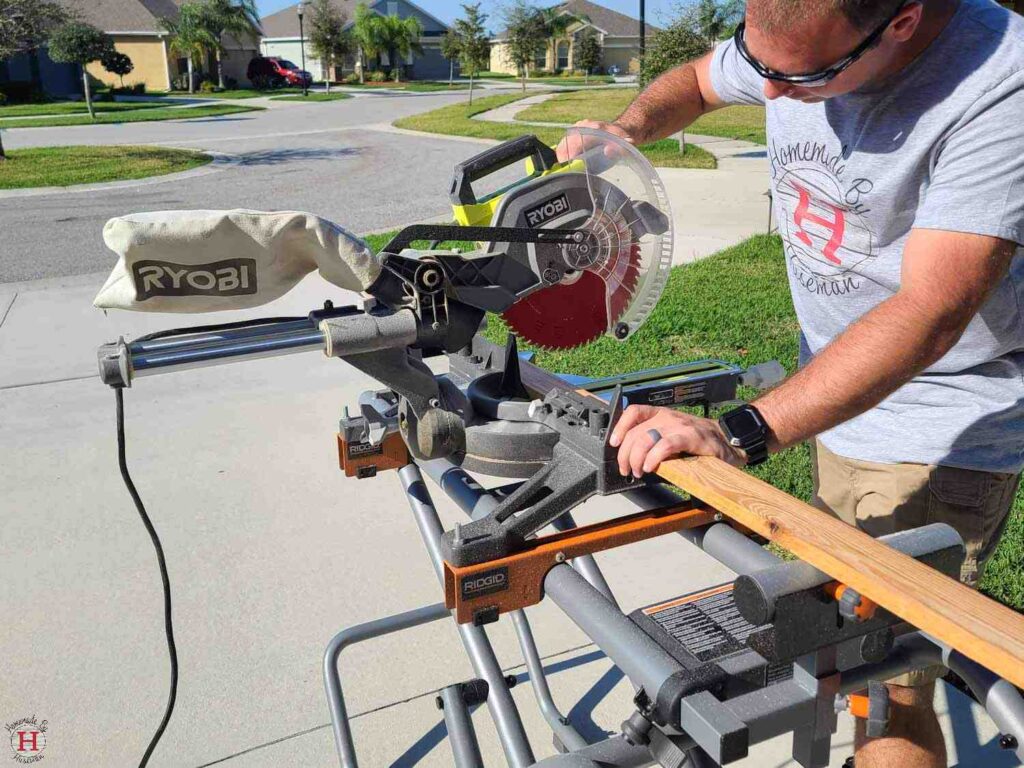 Tool storage – Small, large, and caddies
We love tool storage. While it's not technically a tool, it's a must have for DIYers. The right tool storage is essential for keeping things organized, packing tools for transport, and easily bringing a set of tools you need to the room you're working in. We organize ours by drywall tools, tile tools, trim tools, etc. We even use these caddies for storage for all the leftover screws, nails, and fasteners so they're easy to find when we need a spare. We prefer hard stacking, interlocking cases rather than soft shell cases because they're easier to neatly stack and store in the garage.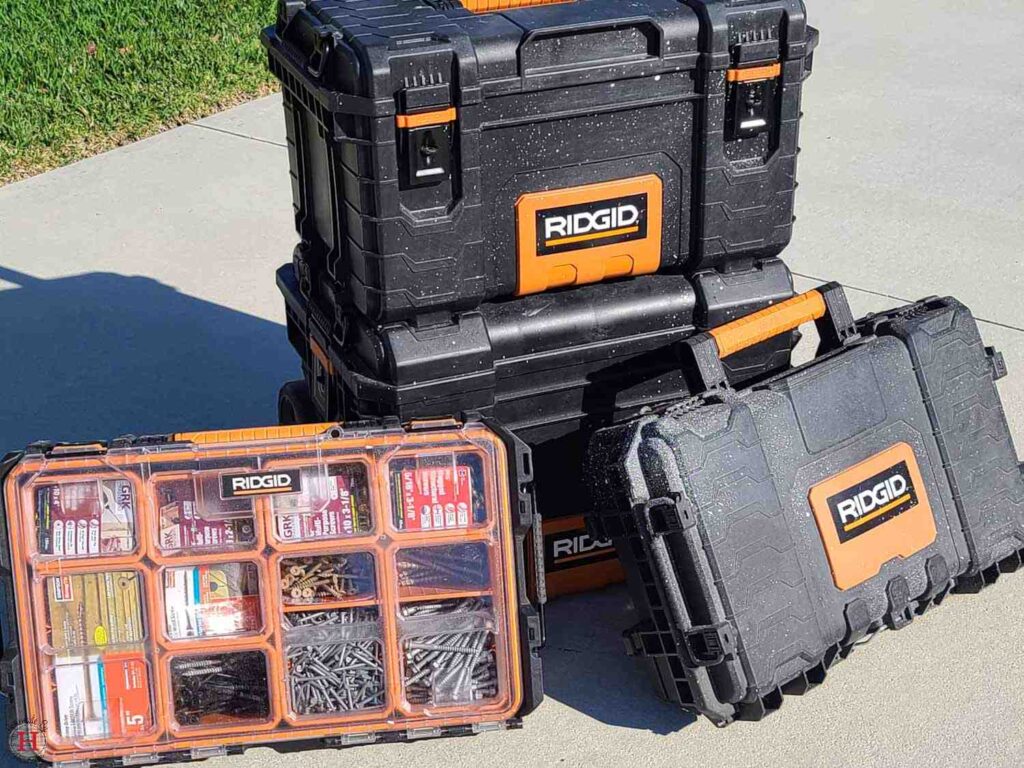 Portable Shop Lights
If you're a DIYer, the chances are you're working on your projects in the evening hours after work. Or maybe even just working long hours to get the job done a running out of daylight. One of the best tools to have in your shop is portable shop lights. The use of portable LED lights has made such a difference for us not only working in evening hours but also to use as a spotlight to have better visibility of the projects we're working on.
They range in different sizes and prices, but our favorite one is the Ridgid Hybrid Folding Panel light. It has adjustable brightness and 3 panels that you can adjust the angle of the lighting to get it just right. It can also run with a cord or slide in one of your Ridgid batteries for portability.
Jobsite Blower
An 18-volt electric jobsite blower is not needed for every project, but this has become one of our must have tools for keeping saws and workspaces clean! After several cuts, it is way easier to start and blow off our workspace than a gas blower. This is one of those must have tools you didn't know you needed until you have one. Revving up a has blower just to do a quick clear of sawdust isn't exactly worth it. You could sweep, but that's going to take longer and you can't get into the nooks and crannies sawdust always seems to find – but a lightweight battery-powered blower is compact, quiet, lightweight, and quick and easy to use.
We prefer the RIDGID 18V Jobsite Blower because with our collection of RIDGID tools and batteries is quick and easy to grab a battery, pop it in and get to the cleanup.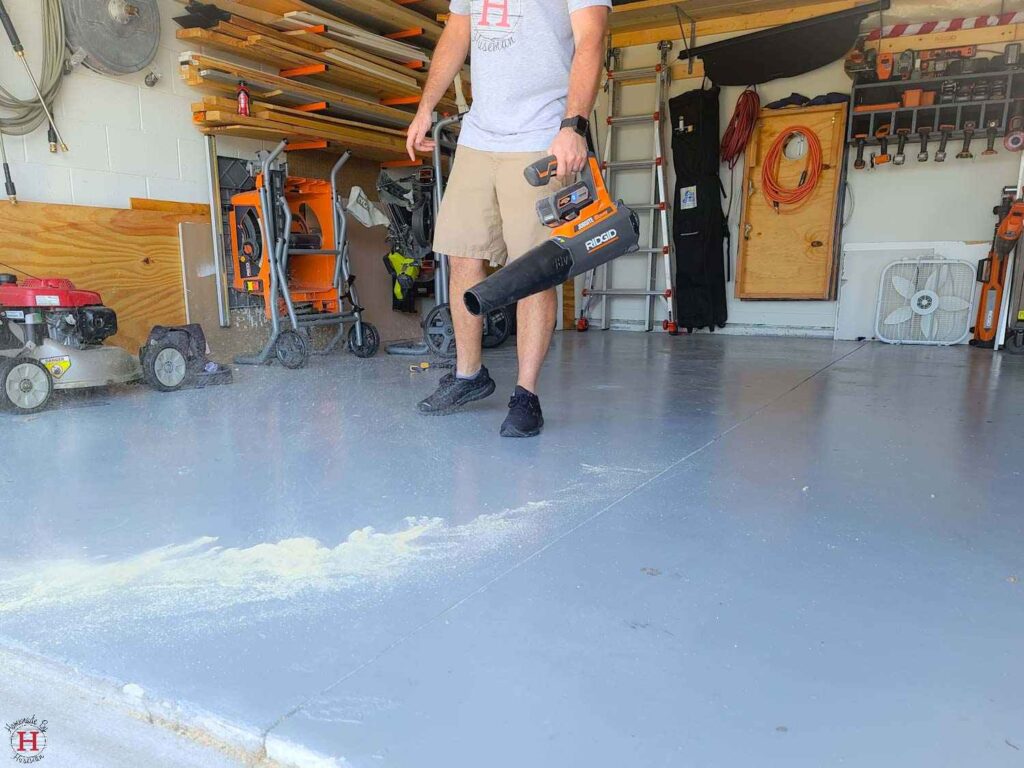 Digital Readout Levels
Our first digital readout level was bought on clearance from our local home improvement store because it was a great price, but it has been super handy and now a tool we couldn't live without. The one we purchased can tell us the exact angle, how much more we need to move the material to make it level, and will also show the pitch of a project. The pitch feature came in handy when I was forming our new patio extension and I wanted to make sure the forms were sloping at ⅛'' per foot for drainage.
This was also an extremely useful tool when adding a shiplap wall when our walls weren't straight. The precise angle readout helped us carefully adjust but just a degree as we moved down the wall to eventually level it out, rather than seeing a large gap between two boards or at the ceiling. It's also useful for everyday things like marking spots to hang shelving or photos. The long span helps ensure accuracy for larger items and the digital readout is about as precise as you can get.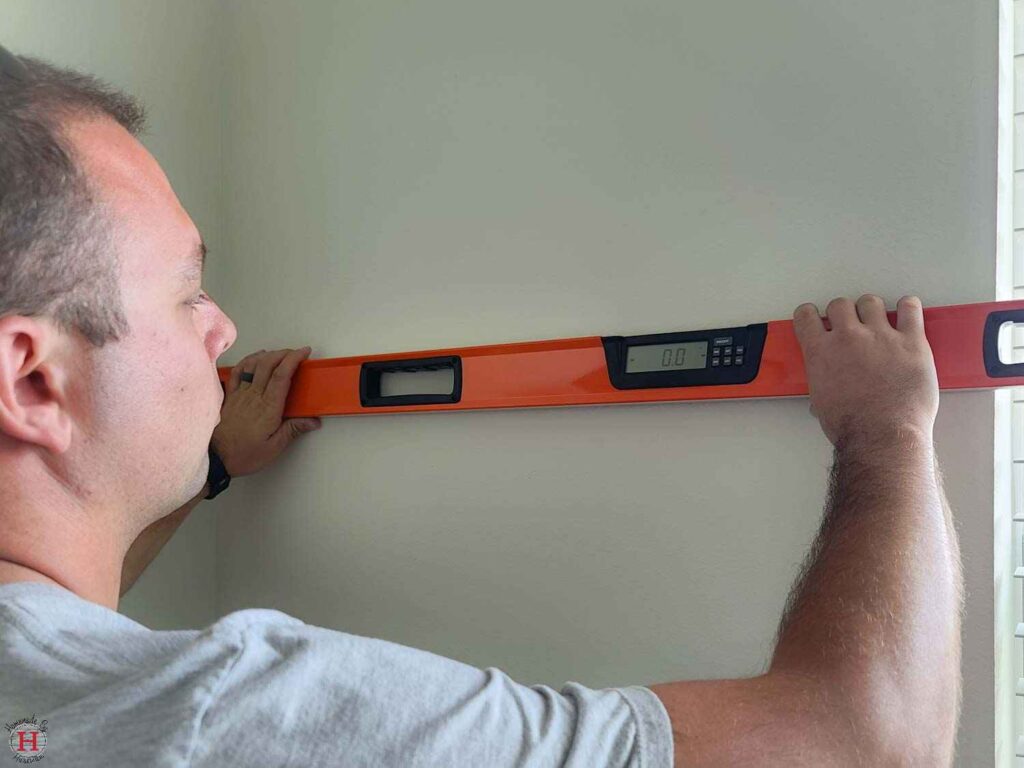 Bit Switcher
This "toolkit" is great if you only have one drill and you don't want to keep switching bits. You start with the concrete drill bit in your chuck, and then a sleeve slides over that allowing you to drive your concrete screw into the hole. This is a real time saver! It is one of those must have tools when you know you'll be working with different materials, don't have multiple drills, and don't want to spend the extra time swapping bits as you work through your project.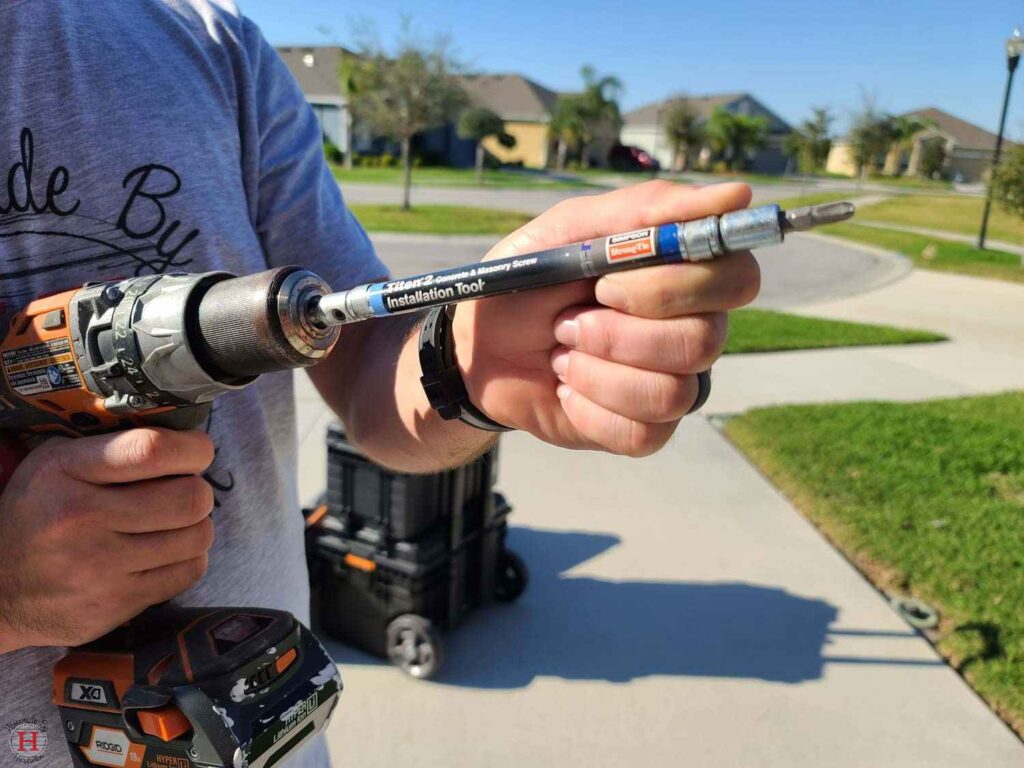 Cordless 18v Nailer
Owning a nail gun can quickly turn into an expensive investment. While convenient, it typically requires an air compressor, hoses, nozzles, and possibly more. However, a cordless nailer like the RIDGID 18v brushless cordless framing nailer gives you the power and convenience of a nail gun, but with limited setup time and no hose to drag around.
While this isn't something we recommend if you're trying to frame a house or even a small shed, it's the best tool for a DIYer working on a small project like framing a new wall or installing shiplap with a finish nailer. We recommend buying a brand that has the same batteries as your other power tools, so it's quick to grab a battery from your other power tools, snap it on and get to work. Even a smaller battery can usually get you about 750 nails and you don't need to oil your tool like you would a pneumatic nailer would.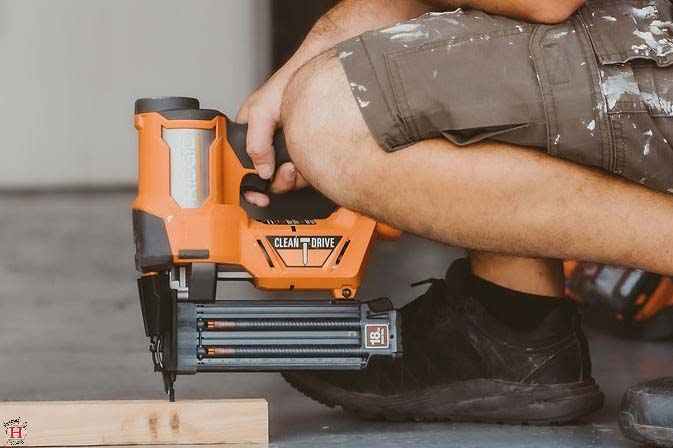 Multiple Ladders & Scaffolds
Don't underestimate the value of not just one, but multiple good-quality ladders. For any homeowner it's a must have tool, for an avid DIYer different types of ladders can be a necessity to ensure you have the correct ladder for a project. Having a 2 story house, we keep our 4-foot ladder upstairs so we do not have to lug the bigger ladders upstairs and it's ideal for paint projects, light fixture swaps, smoke detector checks, etc.
We also own 3 Little Giant ladders. Our first one is extremely heavy for moving around the house, but still EXTREMELY useful for projects on the stairs, and reaching the second story of the exterior of our home. We also have two smaller and lighter Litte Giants that work perfectly together for making a scaffold for the many projects we do along walls like shiplap and faux brick. These smaller lighter ladders are also ideal for quick projects around the house like changing a light bulb.
A rolling scaffold has been one of our better investments! Our first rolling scaffold was bought over 10 years ago and we still use it regularly. Between sharing it with family for painting projects, using it as a temporary workbench, even rolling storage around the garage. A scaffold can go beyond a platform for height and have many uses. These are pricey, but we love having one in the garage!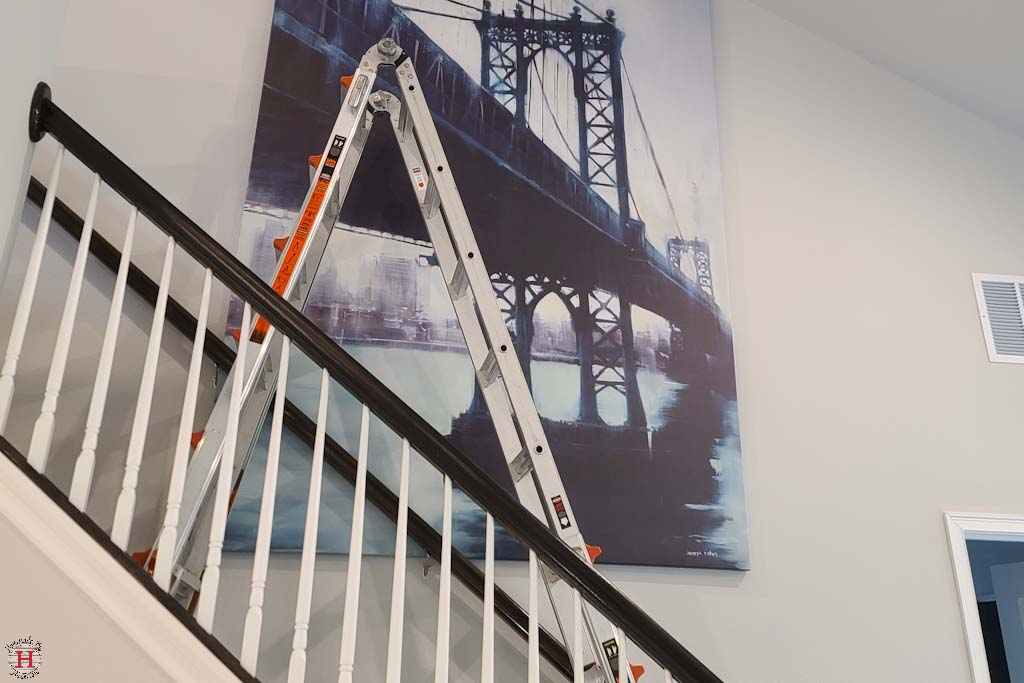 Professional Stud Finder
To avoid knocking multiple holes in your wall or hitting the edge of a stud, we've found the best way to find a stud is with a stud finder that not only beeps but also lights up to show you the exact location. When creating our faux brick wall we located and marked the exact location of each wood stud in the wall, so when nailing the boards in we'd know we were going right into the center of the wood instead of just drywall.
While these aren't a low-cost solution to avoid extra holes in your wall, we've found the Franklin Sensors T11 stud finder to be one of the most accurate which results in more precision when working on walls and much less guessing and missing the stud. If you're a DIYer that's often mounting shelving, creating feature walls, or even just hanging heavy decor you'll consider this one of the must have tools for a DIYer.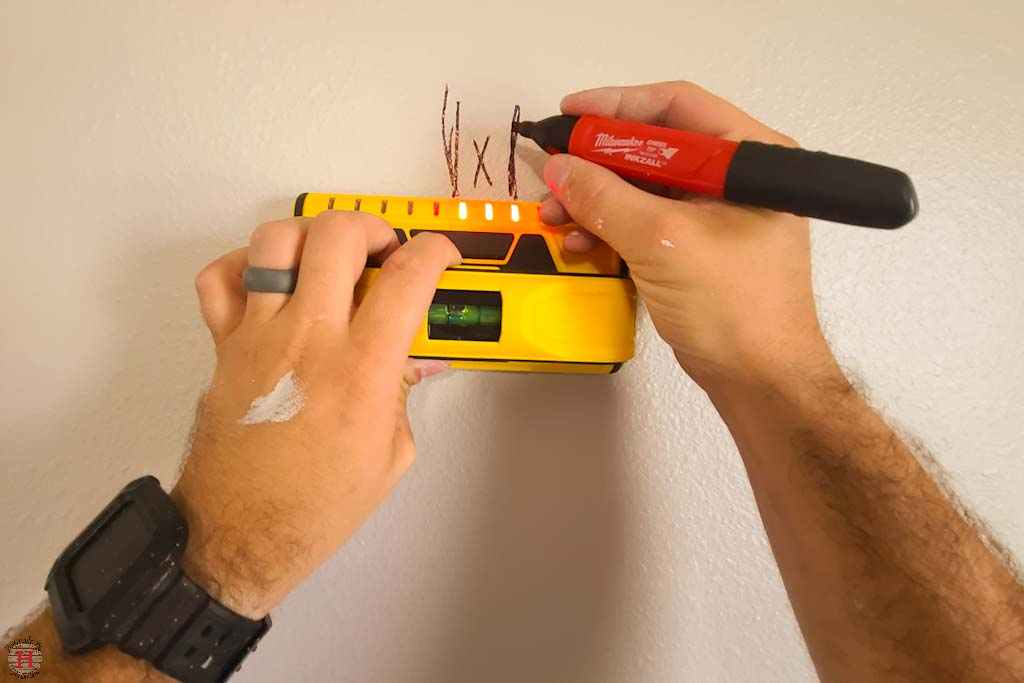 Quality Tape Measure
A tape measure is a tape measure, right? Not necessarily. We know it may cost you a few more bucks, but a wider blade tape measure can cut out a lot of frustration because it's more sturdy when measuring long distances. These long and sturdy tape measures are ideal when working on larger projects when you may not necessarily have someone to hold the other end.
Believe it or not, some tape measures are more accurate than others too! If you need precision cuts, going with a higher quality tape measure can get you to an exact measurement while some of the cheaper alternatives could leave you off by a 1/16″. You can also run into inaccuracies with the hook if not precisely made to last. We tend to reach for the $15 25′ magnetic Kobalt tape measure, and pass on the $5 ones.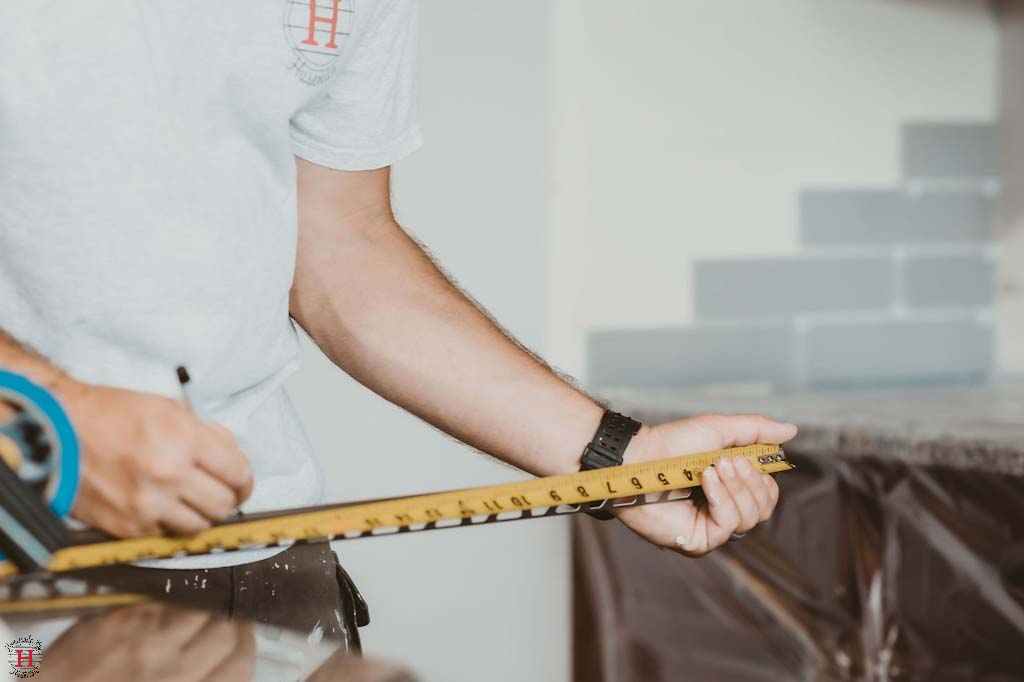 Jigsaw
If you do a lot of work with updates like feature walls, a jigsaw can be your best friend when working around outlets, light switches, or openings for light fixtures. It can be extremely difficult to get small precise cuts with a full saw and a jigsaw will allow you to cut into different shapes with ease. This came especially in handy when needing to cut a round hole for a light fixture when installing a tongue and groove wood ceiling. We were able to draw the size of the circle we needed and trace the hole with the jigsaw for a quick and clean cut.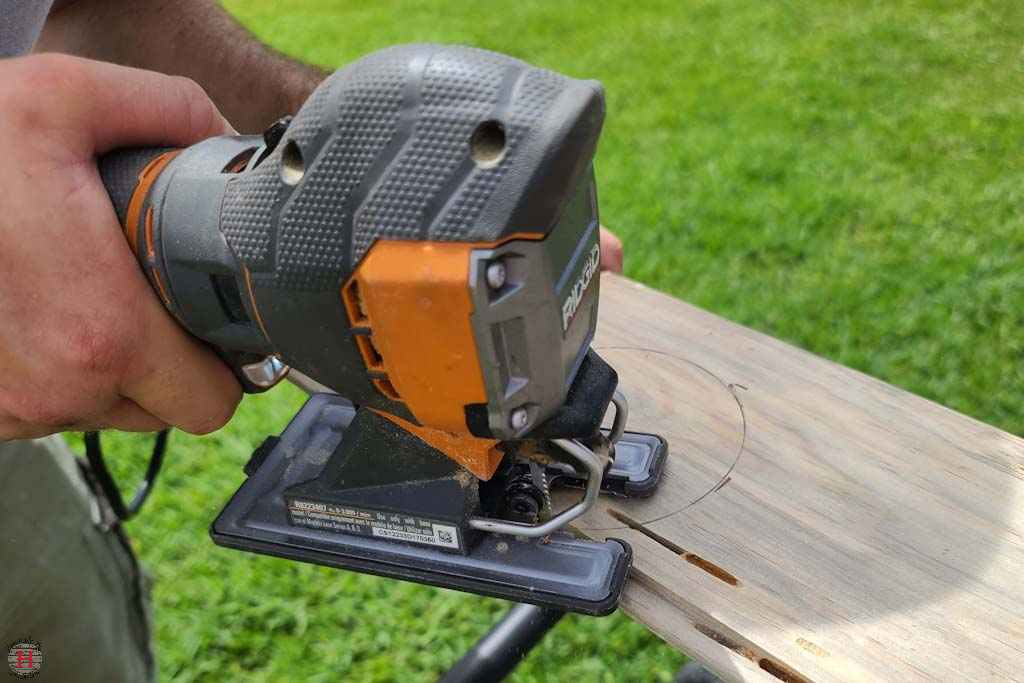 Orbital Power Sander
Last, but certainly not least, an orbital power sander makes the list of our tools worth the money. If you're looking for a professional and clean finished look on your wood projects, an orbital power sander is a must-have DIY tool for you. From cleaning up rounded edges to getting rid of the grit on raw wood or wood filler, an orbital sander is versatile and gets the job done significantly faster with a highly professional look.
We use our orbital power sander on nearly every wood project to ensure the best-finished look. It's great for clean up on wood filler over nail holes. It's also ideal for quickly sanding down wood for a clean paint finish, or even stripping the paint on existing furniture to refinish it. The power behind means less elbow grease with paper sandpaper. There's also a variety of sandpaper grits you can attach to the sander depending on the project you're working on, making it more versatile.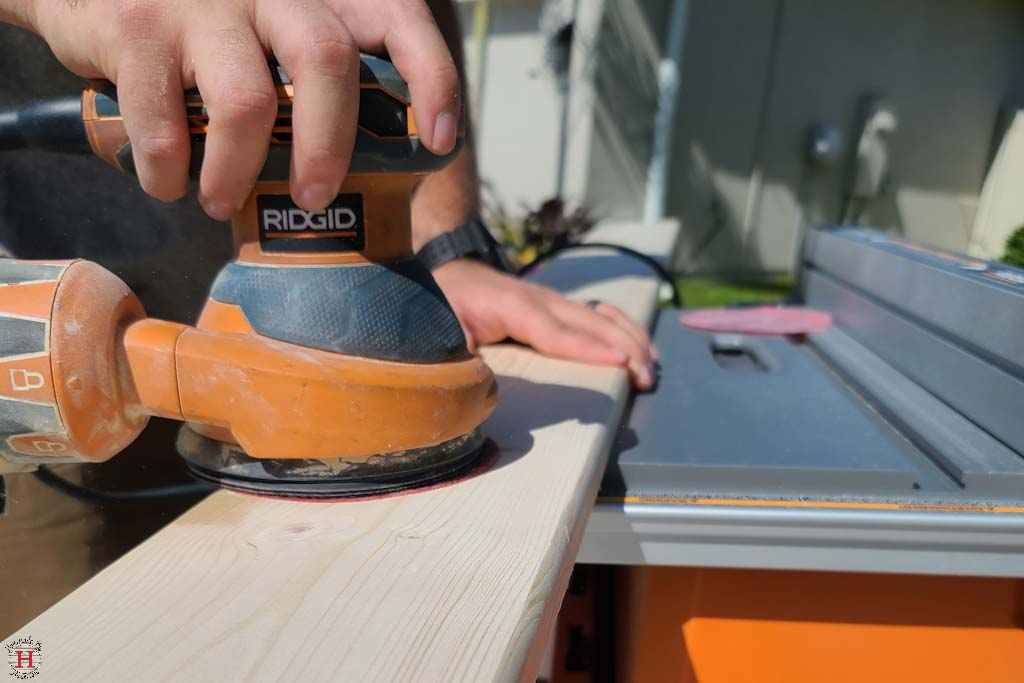 As we mentioned previously, some of these must have tools come with a high price tag, but we can assure you they're worth every penny! These are the tools that make many jobs easier whether it be clean up, safety, convenience, or just a darn good tool. Some of them are tools you won't even realize you need until the first time you use them. We're all about working smarter, not harder, and having the best tools for DIYers makes that possible.
There's probably some we left off this list! What's your go-to tool in the garage that you couldn't live without. Share with us in the comments, it just might get added to this list!
Want More Than Must Have Tools? See more DIY Tips & Tricks
We are sorry that this post was not useful for you!
Let us improve this post!
Tell us how we can improve this post?